Can your staff & customers exit safely in an emergency?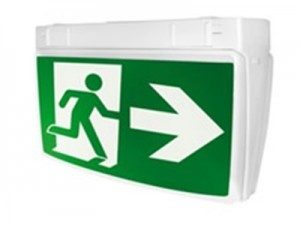 In conjunction with the other mandatory inspections, Brien Electrical Ltd as part of their fire safety compliance testing provide periodic inspection of Emergency and Exit Lighting systems, testing, tube replacement and cleaning. These routine 6 and 12 monthly procedures ensure that relevant compliance requirements are being met, and accurately recorded.
Brien Electrical conduct a 6 monthly and annual compliance inspection as required by the Standard.
Contact Brien Electrical 0800 Team Brien (0800 832 627)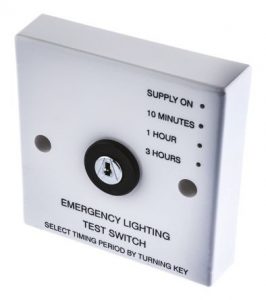 Emergency Lighting Test Switch
The New Zealand Standard AS/NZS 2293.1, section 4 requires an Emergency Lighting Test Switch be installed to facilitate the testing of Emergency Lights without the need to isolate individual circuits placing work/trading areas into darkness.