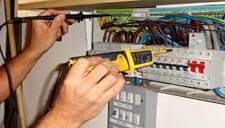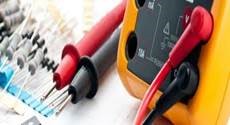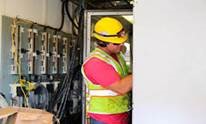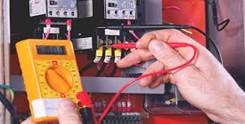 We have experienced, knowledgeable and highly professional Electrical Inspectors for any of your residential or commercial requirements. Our team can carry out electrical inspections, certifications and make recommendations if any non-compliant or unsafe situation is identified. We always ensure Health and Safety regulations are met.
Brien Electrical has specific electrical inspection experience that gives us a competitive advantage. Get in touch with us to discuss how we can book a time to complete an electrical inspection for you. We service Wellington City and its suburbs, Hutt Valley, Upper Hutt, Kapiti Coast and Horowhenua.
We can provide:
Electrical Inspections 
Inspection and certification of switchboards and mains powered work.
Record of inspection 
Electronic or paper copies of Certificate of Compliance (COC) or Record of Inspection (ROI)
Certificate of Periodic Verification 
Certification of your property (Residential or Commercial) for Insurance purposes, Banks, Council code of compliance or your own satisfaction on the Electrical Safety and compliance Inspection and certification of switchboard and mains related work.
Landlord or Property Managers 
We can carry out electrical inspection and certification, and address obligations that cannot be ignored for electrical safety and compliance of your rented or managed property under new Health and Safety regulations.
Warrant of Electrical Fitness 
WOF for caravans, motor homes & relocatable buildings can be carried out and certification supplied
Why choose us:
Brien Electrical has provided comprehensive residential and commercial electrical services for over 50 years, and is one of the leading electrical companies in the region. We provide professional electrical, appliance, networking and data installation, maintenance, servicing, upgrades, wiring and lighting services to our customers 24 hours a day, 7 days a week.
Approved Master Electricians status through ECANZ
All staff hold Site Safe Building Construction passports
Staff hold appropriate electrical registrations for various jobs
We ensure only NZ compliant materials are used always
We accept responsibility and promptly rectify issues if there are any short comings
We offer a competitive hourly rate