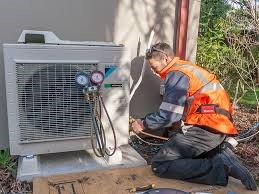 Our in-depth maintenance service is recommended for all Air Conditioning systems once every 12 months, depending on use.
Here are the steps we take to keep your system running like new, year after year.
Before servicing, establish the refrigerant that has been used in the system.
Indoor unit
Remove and clean the filters. Check blower and indoor coil for dirt or obstructions.
Check the airflow.
Check the output temperature.
Outdoor unit
Clean the condenser coils as follows:
Clear the outside of the coil of debris.
Clean coil fins – take care to avoid bending the fins.
Spray cleaner to the outside of the coils and remove debris.
Check coil fins for damage.
Check pipework and capping for U.V damage.
Inspect fan for damage.
Refrigerant
Check the operation of the air-on/air-off with a digital thermometer.
Electrical
Check terminals and connections – clean and tighten if necessary.
Check that the control is operating correctly.
Check that the thermostat is operating correctly.
Check the voltage.